COVID-19 Response
A Message from our Co-Founders
Dear Friends and Family,
Greetings and good health blessings to everyone during this COVID-19 concern. I wanted to give you an update on how One World Surgery has been affected and is responding.
One World Surgery continues to respond to unfolding events to prioritize the safety of our volunteers and team. We postponed March and April medical missions and we will continue to evaluate future missions until we can once again ensure that our critical services can be delivered safely. We are evaluating scenarios to potentially re-purpose the Holy Family Surgery Center to help in COVID-19 response efforts and we are providing a quarantine site at the Moscati Center for staff and NPH children. Dr. Merlin Antunez and our team are working closely with the NPH leadership to prepare. In addition, some of our Honduran staff volunteered to remain on-site to respond to the unfolding crisis.
We recognize that some of our volunteers and in-country teammates are now risking their health to care for those in need during this global crisis. We are in awe of this dedication, and of the many ways our communities are working together to provide hope in the face of fear.
With the help of so many of you, when LuLu and I founded our Mission, we saw a vision of a healthier future where patients received the medical care they needed. In this future, as each person's life was changed, it would impact their family, their community, and the world. But we also saw the reality that our patients faced: uncertainty of their health, their jobs, and their future persisted. Together, we have worked for more than a decade to change that narrative, to bring to life our vision.
Our nation and our world now face that same uncertainty. We feel for each of you as you grapple with concerns over health and security and as you make choices for the well-being of your families. We know what devastating and far-reaching effects COVID-19 is having on each of our lives. Yet, in this difficult time, we are here to convey a message of hope.
While we may not know how this will unfold, we choose to believe in what is good. Anyone who knows our mission knows the amazing stories of patients who could not walk, who suffered with cancer, who experienced immense pain daily, and struggled with countless other ailments, and the inspiring transformations that occurred after their surgeries. Each year, hundreds of volunteers sacrifice their time and finances to make those stories possible. And day after day, our Honduran and Dominican staff work to change lives in their communities. It is because of these stories and the good we see in each person who has impacted One World Surgery that we know hope and kindness will prevail.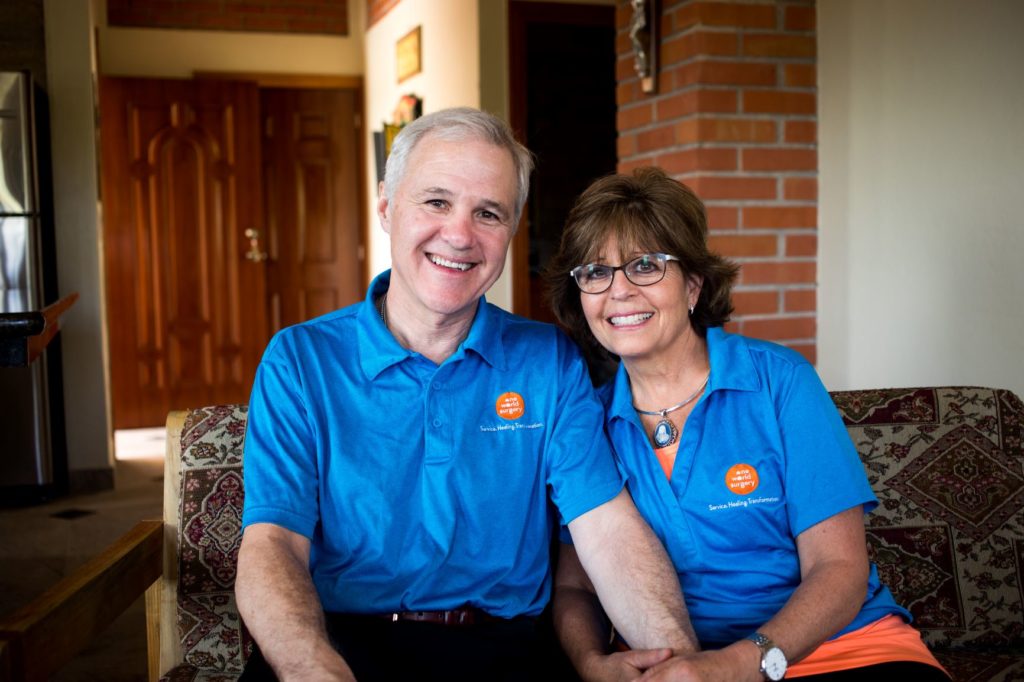 As the virus is just beginning to unfold in Honduras and the Dominican, remember our vision of a brighter, healthier future and with the spirit of service that each of you have demonstrated that we will persist. Please keep our team, patients and communities in your thoughts and prayers, as we will do the same for you.
Blessings,
Peter and LuLu