OUR HISTORY
In 2003, the Daly family volunteered at Nuestros Pequeños Hermanos ("Our Little Brothers and Sisters," or NPH), a home located in Honduras for orphaned, abandoned, and disadvantaged boys and girls. Reinhart Koehler, the president of NPH, asked Dr. Peter Daly to evaluate Angela, a nine‐year‐old girl living at the NPH home who had a severe condition that deformed her legs (chondroectodermal dysplasia). Angela had to scissor one leg in front of the other in order to stand or walk, and she frequently used a wheelchair. Dr. Daly, an orthopedic surgeon at Summit Orthopedics in Minnesota, was asked to "fix" her knees in the only facility available—a traveling operating room made from a converted semi‐truck trailer that resided at NPH. When he determined that the trailer facility could not address her condition, Dr. Daly and his wife LuLu, a pediatric nurse, brought Angela to their home in the U.S. for a yearlong orthopedic odyssey of surgical procedures, rehabilitation, and life as part of the Daly family.
Angela's need, and that of many other Hondurans, prompted the Dalys to engage Summit Orthopedics as a partner in this important work. Summit Orthopedics is a specialty practice that provides comprehensive musculoskeletal care with over 40 specialists and 700 team members in Minneapolis/St. Paul, Minnesota. Together with Reinhart Koehler, as well as family, friends, and Summit's, they raised funds to build, equip, and staff a permanent surgical facility on the NPH Honduras property. The project began in 2004, and their dream was finally realized in March, 2008 when Holy Family Surgery Center (HFSC) officially opened with its first orthopedic medical mission comprised of Summit Orthopedics volunteers.  In the years following this flagship medical mission, Dr. Daly and LuLu, along with dedicated team members from Summit Orthopedics, organized four to five medical mission trips each year, consisting of volunteer physicians, clinical and nonclinical support staff, and their families.
In 2014, Andrew Hayek, CEO of Surgical Care Affiliates (SCA), visited the Dalys and HFSC in search of meaningful volunteer opportunities for SCA's physicians and teammates. SCA's leadership and teammates quickly rallied around the cause, and the capacity of surgical medical missions grew exponentially with the founding of the nonprofit SCA Medical Missions. Today, SCA is a leader in the outpatient surgery industry with more than 200 locations throughout the United States with 7,500 physicians and 8,000 teammates. This dedicated and passionate group has made a significant impact on addressing the unmet need in global surgery.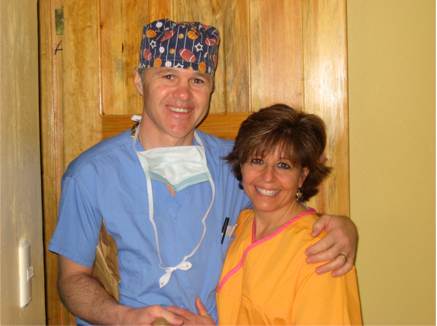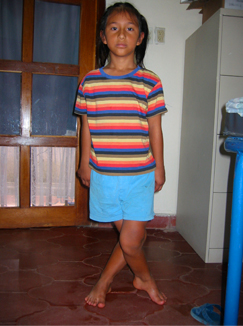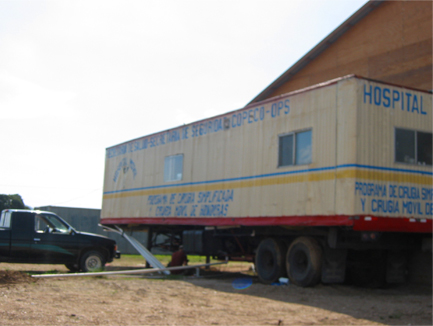 The amazing growth of this shared endeavor of the HFSC, Summit Orthopedics, SCA, and their many friends necessitated the development of a new, unified nonprofit to serve more patients, streamline logistics, and generate a greater impact. In May of 2017, HFSC and SCA Medical Missions combined to create One World Surgery, embracing the concept of service and the transformation of lives through an uncompromising level of health and surgical care within a family‐oriented culture, rooted in community. Today, One World Surgery's impact spans to Honduras and Dominican Republic; providing education, primary care, and surgical care in nine different specialties.  The Dalys, Hayeks, and Koehlers are the founding families of One World Surgery.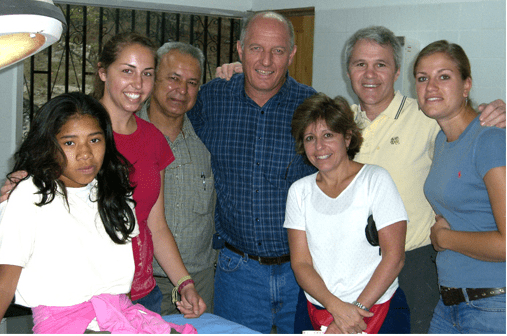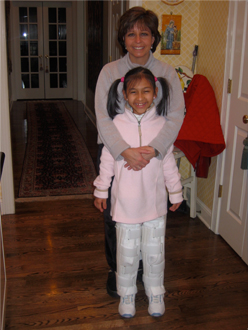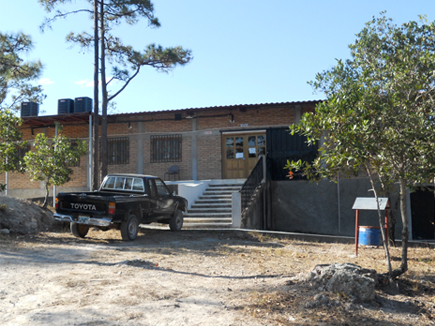 Watch this video to learn more about the inspiring journey of Angela and the Dalys: