Dear Dr. Peter and Lulu,
I've heard about your good work for years from my cousin Claire Cunningham, and although I
met you last year while on retreat, I had no idea that Claire worked for you. Such a small world!
So I was excited to take the opportunity to visit the Dominican Republic and see for myself what
was happening in the field.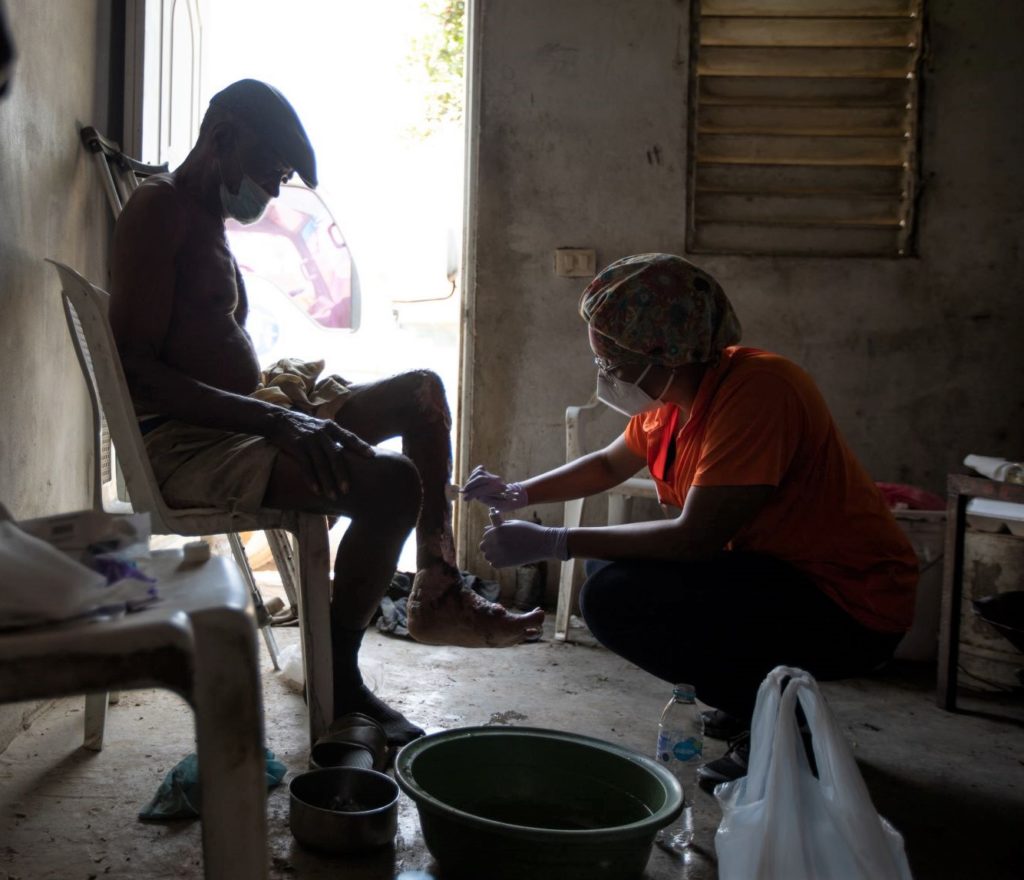 Two moments stood out: the first was an opportunity to go to Batey Esperanza with Dr. Jhomairy, her team, and Claire. During a visit of two hours, I was impressed to see the care and genuine concern that Dr. Jhomairy and her colleagues brought to the locals who needed continuing medical care. Whether in Spanish or Creole, the One World Surgery crew took time to listen and patiently explain everything that was needed. It was clear that the people in Batey Esperanza trusted Dr. Jhomairy and her team, and that their humble efforts to provide ongoing medical care will make a lasting difference for the Dominicans.
The second moment was the visit of Bishop Santiago Rodriguez, the local ordinary of the
Diocese of San Pedro de Macorís. Bishop Santiago listened carefully to the plans for the OWS
clinic, and I especially loved Claire's appeal to him: "Bishop, please spread the word that our
patients are those who cannot afford or find medical care anywhere else. We want them here."
He took his time to listen and meet all of us, then went with us to visit the impressive
construction site. The sheer scope of the project astounded him, and while praying with us at
the end of the visit, he begged for God's blessings on everyone and on all the good work that
will take place there. It was a moment full of hope and of possibility, that Jesus would protect
and make fruitful this beautiful work of caring for the poor and neglected.
Thank you! Thank you for dedicating so much over the past 15 years to helping those who are
marginalized and on the periphery, and for creating a space for the rest of us to come, see, and
serve. May God reward you!
Sincerely in Christ,

Fr. Timothy Monahan
STORIES